"In the past, when I've gotten my
song accompaniments recorded
myself, the pianists sometimes
aren't familiar with the song I'm
learning. I often wind up with
something I can't use."

"I can't afford to work with an
accompanist as often as I 'd like."

"Having easy-to-access accompaniments available allows me to practice anytime...even at 2am!"

"I need to run my music over and over to feel totally confident."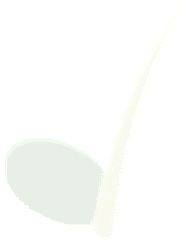 accompanists are consummate recitalists who appear with todayís finest singers in concerts throughout the world. You are sure to get a singer-friendly version of your accompaniment that breathes with you, reflects musical traditions, and takes an acceptable tempo. Best of all, they are ready to go anytime you are...whether it be at the last minute, 8am, or 11:30 at night!


The iStation allows students or teachers to make their own CD's or load the paks onto Rio type players. Accessing your rehearsal materials has never been easier.


Yamahaģ Disklavier and
Clavinova tracks available for
ultimate convenience! (What's a
Yamaha Disklavier?)